*****PS2™ RF adaptor NO.0311 *****
Weight : 141g
Product size : 14 cm X 20.3 cm
Walk around the house without tripping anyone over and still play on your PS2™,
A transformation of the original controller to a wireless controller.
At the same time leaving your hands with no additional battery burden at all.
The #0311 PS2™ RF adaptor can work with our product NO.0205 EMS USB 2
You can even use your PSX™ controller, Dance mat, steering wheel on PS2™ with an extended limitation of distance to 10 meters RF by buying our USB2 with it.
Function:
- Recharge the RF adaptor via USB
- Four 3A batteries necessary
- 4 OR 8 Channels to choose from
- 8 people can play altogether on the same console, same game. (eg. soccor games and group games)
RF Adaptor user guide:
1. Turn on the PS2™ console.
2. Insert the RF receiver into the PS2™ controller port of the PS2™ console.
3. Insert the PS2™ controller to the RF emitter.
4. Switch on the emitter. Both the emitter and receiver should light up red LED. If the red light flashes or does not respond at all, please check that the channel of the emitter and receiver is available and the same. You may refer to the diagrams.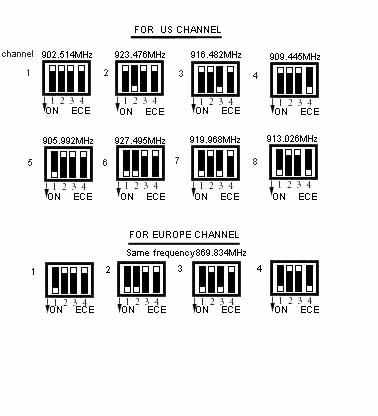 CLICK Q&A
This is not a Sony official product
email : sales@hkems.com