***** GBA Mini Camera NO.0203 *****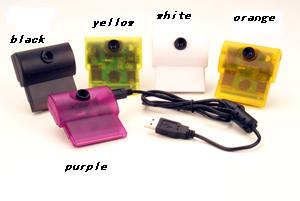 weight: 145g
package size: 125 X 215mm
(This product comes with cable and floppy disk)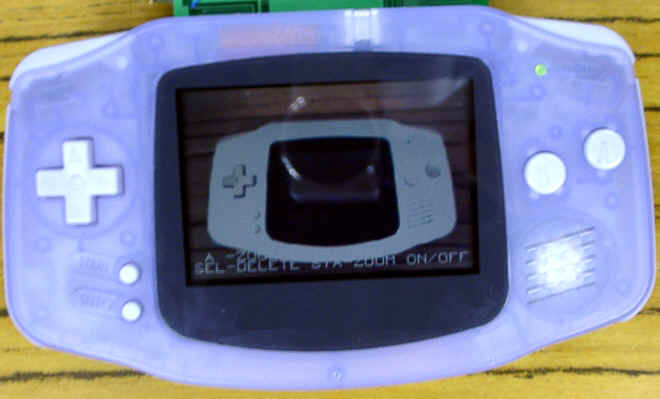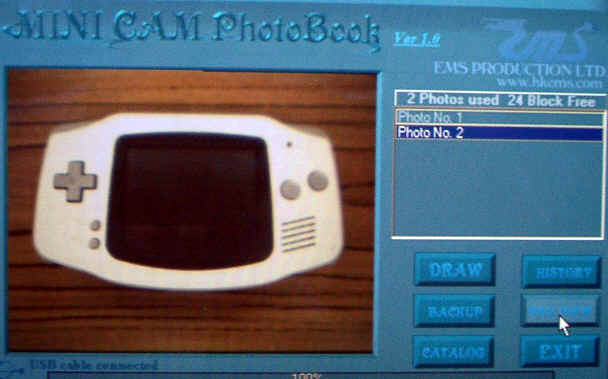 First, capture the image into the GBA. Then with the help of our company's supplied software, saving, editing and printing can be achieved by computer.
Built-in 8M memory capacity
Can save upto 26 photographs
640 X 480 pixel resolution
and zoom function
No matter day or night, indoors or outdoors, contrast can be adjusted.
Colours include tend to blue, tend to red, natural and rich colour
9 photos can be viewed on each page
Photographs can also be viewed one by one in a sequence
Photos can also be deleted
zoomed function .
This Is Not A Nintendo Official Product
email : sales@hkems.com
Order Form