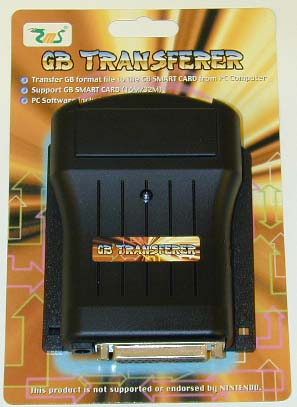 GB Transferer w/cable NO.9808
(This product comes with cable and floppy disk)
weight: 450g
Support GB SMART CARD (32M)
PC Software included
You can download or upload Source file from PC to GB Smart card 32M through the GB transfer.
GB Smart card could only support GB / GBC Source files.
GB Smart card is compatible with GB / GBC / GBA console, and not compatible with NDS / NDS Lite console.
9V DC transformer is required for power supply, which is not included in the package.
Warning: This products is only applicable to computers as source file savers and the loading of source files, please DO NOT FORGE THE COPY RIGHT!
email : sales@hkems.com
This Is Not A Nintendo Official Product