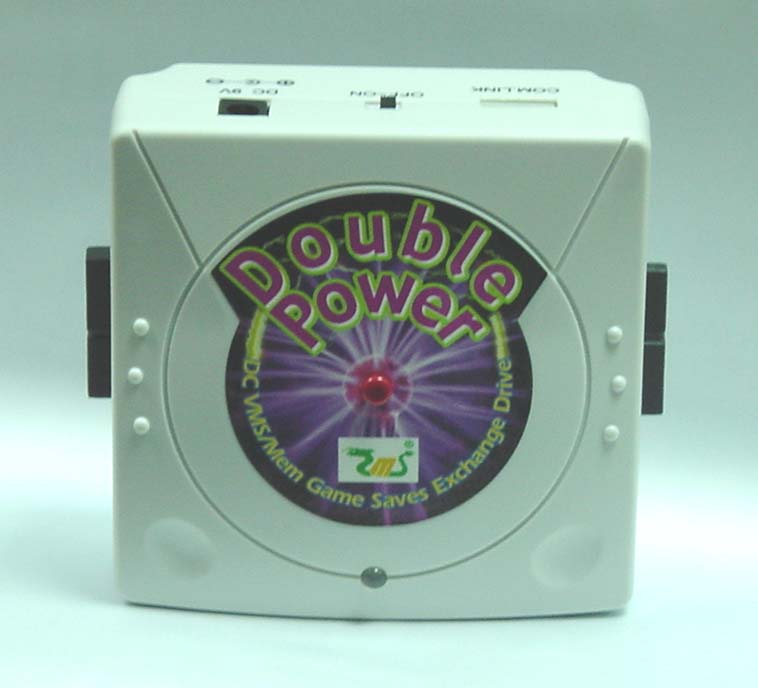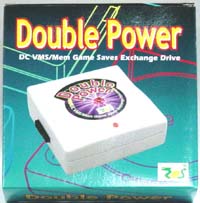 Double Power NO.9908
Size: 13cm x 13.3cm
Weight: 176.6g
Full Data copy between two
DC Memory Card.(DC VMS 2M / 4M / 16M & 4M rumble Pack)
Allow copy copy-protected files.
Direct connect to PC Via PC-Link Cable.
OEM Order Welcome.
* SIMPLY COPY THE DATA FROM DC MEMORY CARDS ONLY WITH "DOUBLE POWER" *
Connect the source & target memory cards in slots 1 & 2 respectively
Power on & wait for 10 sec, the Dragon logos will be displayed on the slots 1 & 2 memory card displays
Press the RED button & RED LED will be flashed, all data will be copied from source to target cards
Copy completed when GREEN LED on.
There are only a little different in above stage 2 & 3, when using EMS memory cards instead of DC memory cards.No Dragon logos will be displayed but Red & Green LEDs will be flashed sequentially.
How To Use Double Power to PC!!
Click below for using manual
This Is Not A Sega Official Product
email : sales@hkems.com