Keyboard Adaptor for Wii™ / GC™ / PS3™ / PS2™
產品編號 #0315 訂購單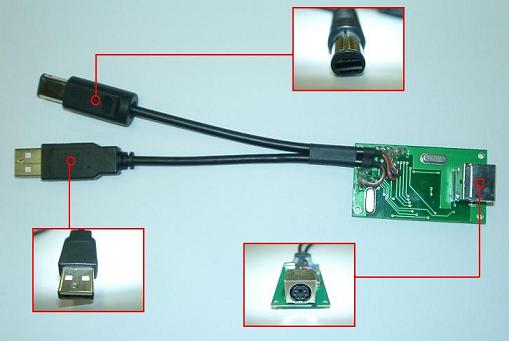 重量 : 60g
產品介紹:
連接普通 PS/2 鍵盤至 Wii™ / GC™ / PS3™ / PS2™.
注意: 1. 鍵盤只能於 GC™ / PS2™ 遊戲上使用.
2. 產品不跟包裝品.
歡迎 OEM 訂購.
Designated trademarks and brands are the property of their respective owners.
#0315 GC™ Keyboard Adaptor is fully designed and developed in-house by EMS PRODUCTION LIMITED.
This is not a SONY™ nor Nintendo™ official product.
This Is Not A Nintendo Official Product
email : sales@hkems.com